Testimonials:

"After interviewing several agencies that specialize in estate staffing for one of our clients, we chose Heartland. They responded quickly to our needs and understood the issues. They took on a challenging assignment with professionalism and a sense of humor. Both good traits. We maneuvered some bumps in the road as partners and successfully placed a wonderful Estate Manager with our client. We look forward to an opportunity to work with Betsy and her team again."

---

MR, Washington DC. Rankin Group representing an Estate Manager Client
Companions care for your loved ones in the safety and comfort of their own home
Leaving the safety, security, and comfort of your home is difficult … perhaps incomprehensible. But for an elderly parent or other loved one who can no longer live alone, the choices are few – unless you find an experienced, caring companion to live in the home with them.
A live-in companion can be less expensive than a nursing facility. And the level of continuity and individual care far exceeds that offered by most nursing facilities.
The professionally experienced live-in companion helps to create a healthy, happy home brimming with care, attention, and life! In addition, companions offer around-the-clock emergency care, ensure medications are taken appropriately, and drive your parent to doctors' appointments, visits with friends and relatives, and other errands.
In addition, our caregivers will provide you with reliable, regular updates on your parent's current condition; accurate news regarding visits with doctors; and alerts about medication changes or any changes in their health status. Most of all, you'll feel secure knowing your parent is eating right, is socially engaged, and is being cared for by the same nurturing companion every day.
We recognize the high level of trust and care required by live-in companions. Therefore, to become a Heartland elder companion, our candidates undergo an extremely thorough screening process.
Our companions for the elderly typically perform the following tasks:
Provide continuity in care
Provide nurturing, loving dedication
Ensure a safe and clean environment
Provide regular, healthy meals that adhere to dietary restrictions
Provide regular communication between physicians and family
Monitor and administer medications, as instructed by the physician
Provide friendly companionship, ensuring the senior remains active and socially engaged
Supervision with gentle reminders as needed, allowing seniors to feel they have not lost their independence
Drive to doctor appointments, hair dresser, visits with friends and relatives, and social engagements
Run errands
Provide light housekeeping and laundry
Provide 24-hour emergency on-call care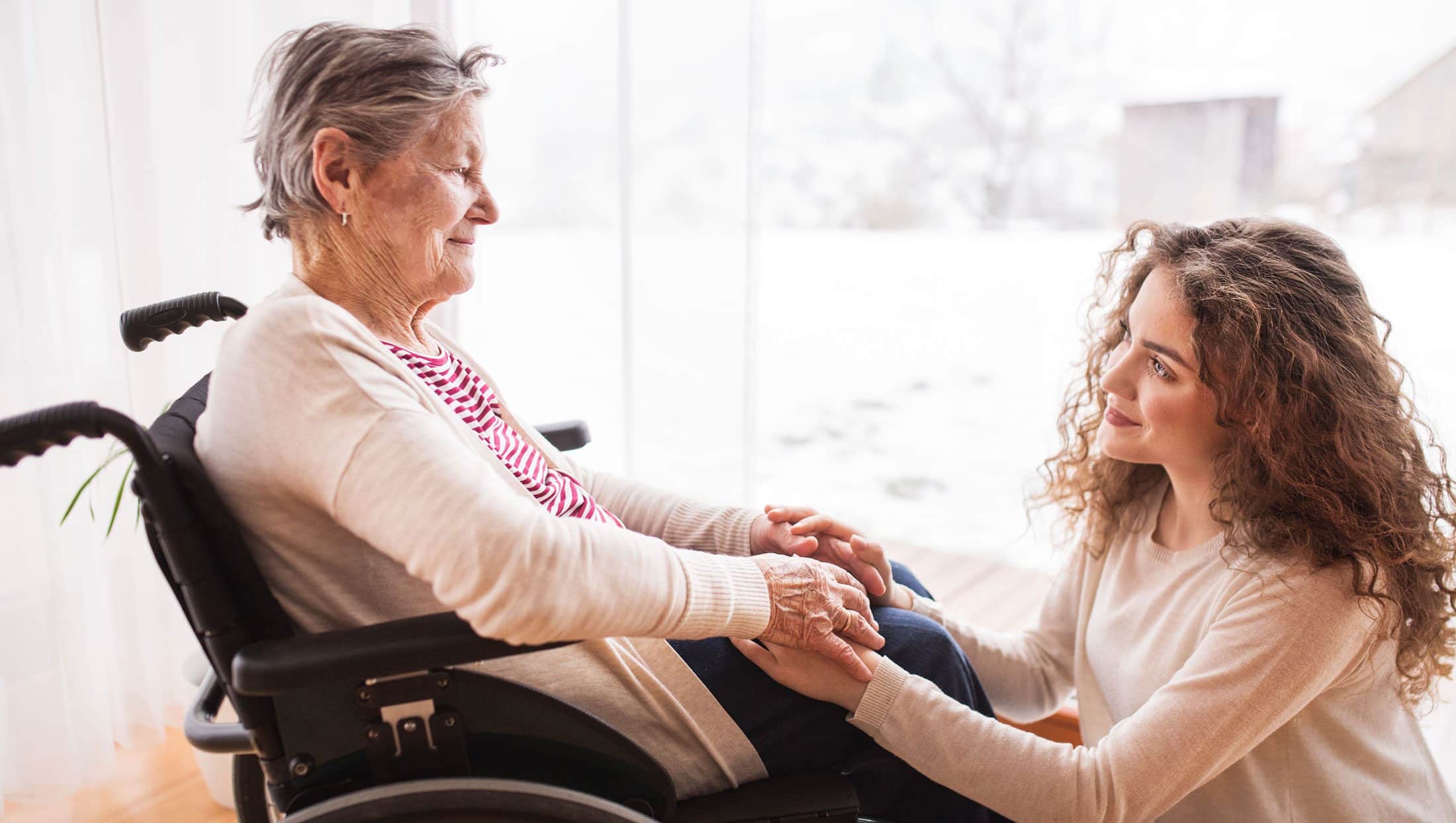 Nannies provide loving care, safety, and security for your precious little ones
As a parent, you're most comfortable when your own watchful eye is on your children. But that isn't always possible. A nanny placed by Heartland Estate Staffing offers a safe, secure, loving alternative. A great nanny is worth her weight in gold!
Heartland began in 1984 as a nanny placement agency. We built our business around the most stringent screening process in the industry. The same is true today. We pride ourselves on making the right placement the first time. Your nanny may well become a part of your family, caring for your children until they are well-adjusted adolescents who no longer need close supervision.
Our nannies typically perform a variety of the following tasks:
Provide a nurturing and safe environment for your child (our nannies are willing to renew or become certified in CPR and first-aid)
Prepare healthy meals and nutritious meals and snacks
Organize and sanitize toys and play areas
Research and enroll children in camps and other extracurricular activities
Report directly to parents and always follow their discipline guidelines
Provide safe transportation to/from school and other activities
Provide age-appropriate education and homework assistance
Coordinate play-dates and other social activities
Take children to the park, library, swimming, bicycling, and other activities
Accompany children to sporting events and practices
Keep children active with healthy outdoor activities
Bathe children and teach them proper personal hygiene habits
Work with children to master basic motor skills
Teach children proper manners and behavior
Organize and coordinate children's birthday parties and purchase presents
Wash and care for children's clothing