Whatever your staffing needs are
Rely on Heartland to give you the choices to make the right hire the first time
Whether you need a house manager, domestic couple team, estate manager, ranch manager, property manager or caretaker, nanny, caregiver or any other household staff, we respect that you are bringing someone into your private sanctuary and entrusting them with the care of your family and home. Experience our heartfelt commitment to domestic service. As a national private service staffing agency, we have placed live-in and live-out private service professionals in homes, estates, and large and small properties throughout the country since 1984. Our candidates are thoroughly screened, highly skilled professionals who are committed to service.
So much more than a simple resume
We thoroughly interview candidates and their references to ensure their experience, personalities, and career goals match your needs. You receive detailed profiles of select candidates – only after they pass our exhaustive screening process. We are able to refer the best-qualified candidates due to our sterling reputation, large national database, networking abilities and, most of all, our heartfelt commitment to assisting our clients and candidates secure the right long-term match.
Heartland Estate Staffing is a full-disclosure agency where integrity counts
Our mission is providing employers and candidates with the best choices possible, so you can make an informed decision. To that end, we'll provide you with an exceptional selection of private service professionals, so you can make the right choice the first time.
Services Offered
We search our large pool of candidates and start a special search for your specific needs.
Staffing homes and estates since 1984
We are Heartland Estate Staffing
For more than 35 years, we have staffed the finest homes in America – and we continue to strive for excellence and be deserving of our clients' trust.
In 1984, Karen Walker Ryan started Heartland Nannies as a nationwide nanny placement agency. As our services broadened, we changed our name to Heartland Caregivers. Today, our name – Heartland Estate Staffing – reflects the wide variety of professional private service staff we place with our clients.
Through the years, our name changed and our services expanded. But one thing has remained constant: Heart. Whether you need a nanny for your children, a companion for your elderly parent, a household manager who creates an elegant living environment, or an estate manager who oversees your homes and ranches, we understand what's at the heart of the matter: You need a professional service provider who is compatible, capable, and trustworthy – and will transform your home into your vision of a private sanctuary.
more about us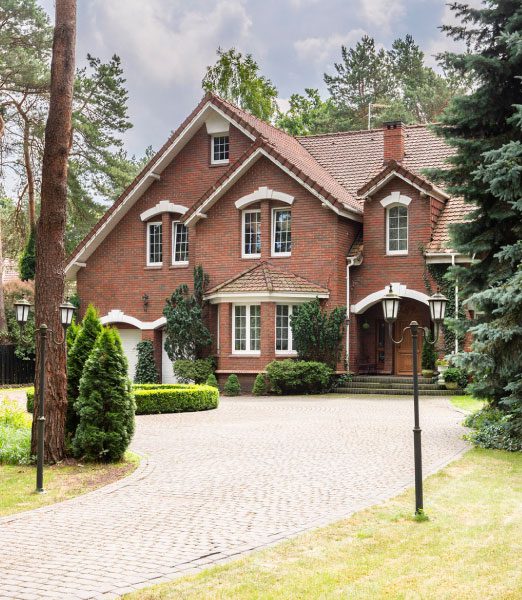 Have some questions about hiring?
How do I start the hiring process?
To begin with, we like to have an in-depth discussion with the principal or assistant to assess the specific needs and the requirements of the position. From there we create a draft of the job description and send it along to have our client's make any changes or revisions that are needed.
How much does it cost to begin my search?
A non-refundable $500 registration fee is required to start a search with Heartland. This allows you to request candidate files for a period of 18 months from the date of the application, for any staffing need you may have, at any property.
Where do the candidates come from?
Heartland is a nationwide agency and we work with candidates located all across the country. We will start the search in the local area but we ask that our clients are open to relocating candidates so we can present the best choices possible.
How long does the process take?
While placements can be immediate, realistically allow two to eight weeks. Upon receiving the registration fee, signed application and legal/financial contract, Heartland will work closely with you to develop a detailed job description outlining your specific needs. A brief description of the position will be posted on the Heartland website and sent out to registered candidates. Candidates who express interest in the position and meet the criteria given by our clients will receive the detailed job description before being presented. We want to ensure they understand the requirements and are willing and able to perform all of the duties.
Have some questions about applying?
How do I get registered with you?
Please complete our candidate inquiry form. We will review your information and if we feel we could be a good resource to assist you in your employment search, we will email you a link to our more in-depth application.
How do I apply for open positions?
Once you have completed the full-length application, someone with the agency will be in touch with a phone call to discuss your information and your search. If you are interested in any of the open positions listed on the website, please send an email to [email protected] with the listing number as the subject. Make sure to include that you have already registered with the agency.
How much does it cost to apply for a postion?
There is no charge to get registered with the agency or to apply for any open position. Our fees are paid by our clients when we are able to successfully place you within a position!
What if I am registered with other agencies?
Great! We understand that your goal is to find the right long-term position and while we are hopeful that we will have some great opportunities for you to consider, we understand that timing is everything. We encourage you to utilize any source you can to find the right fit for you and we are happy to help you along in the journey. Our goal is to build strong relationships with private service professionals!
After interviewing several agencies that specialize in estate staffing for one of our clients, we chose Heartland. They responded quickly to our needs and understood the issues. They took on a challenging assignment with professionalism and a sense of humor. Both good traits. We maneuvered some bumps in the road as partners and successfully placed a wonderful Estate Manager with our client. We look forward to an opportunity to work with Betsy and her team again.
- MR, Washington DC
Rankin Group representing an Estate Manager Client
Everything is great; it is such a good match, it is akin to a position with the Rockefellers [. . .] It is a lot of work, he is very particular but I like that, I work really hard and it is nice to have an employer really appreciate what you do and really care about you.
Thank you very much, we really appreciate all you have done for us.
- Private Couple team
Couple team placed in Bend, OR
Thank you, and the rest of the staff at Heartland, for all your help and support over the past several months. I contacted many domestic placement agencies, and Heartland was the best. I'm not saying that just because I got a job with your help. I wish you all continued success.
- Household Manager
Placed in Boca Raton, FL
Staffing Agency Near Me
At Heartland Estate Staffing we help people all over the United States.
Heartland is stationed in Montana, but Heartland professionals touch every corner of the country. Even if a qualified individual is far from a client's household, we can find somebody willing and eager to move to serve you.
We look high and low across the U.S. for professionals worthy of bearing Heartland on their resumes. Where are you located?