Personal Assistant Agency in Los Angeles
Los Angeles is known for its class, image, and wealth. The residents are generally busy professionals with little time to manage a home or estate. As a personal assistant agency in Los Angeles, Heartland Estate Staffing connects these people to personal assistants who will pay attention to detail and provide a long-term relationship.
What to Look For in a Personal Assistant
The role of a personal assistant for a busy LA professional will look different than that of a country homemaker. Finding the right fit for a personal assistant is different for everyone.
However, there are some qualities of a great personal assistant that are consistent across the board. These are the qualities that Heartland looks for in clients and candidates. We make sure that the people we connect you with are thoroughly vetted.
Some of the qualifications we are looking for as a personal assistant agency in Los Angeles include the following:
Dependability
Safety – we run an extensive background check on every candidate
Compatibility – whether you are seeking part-time or full-time domestic staff, finding the perfect fit for you is our top priority
Our candidates are hand-picked to serve as qualified staff for your Los Angeles, CA home or business. (We also serve Santa Monica, Beverly Hills, and surrounding areas.)
Administrative Assistant vs. Executive Assistant
As a full-service staffing agency, Heartland wants to help you find the personal assistant who is the best fit for your needs.
Part of finding that is understanding exactly what you need. Are you looking for an administrative assistant or an executive assistant? If you aren't sure, here are some key differences:
While admin assistants generally manage tasks and organization for an entire staff or office, executive assistants work closely with the executive. Their roles are typically more complex.
Executive assistants sometimes manage other staff. They have more responsibilities, often are able to make significant decisions, and are heavily relied on for input and management.
Executive assistants often start out as admin assistants and work up to a position of more responsibility and trust.
Knowing these differences can help you to be specific about your needs in an assistant.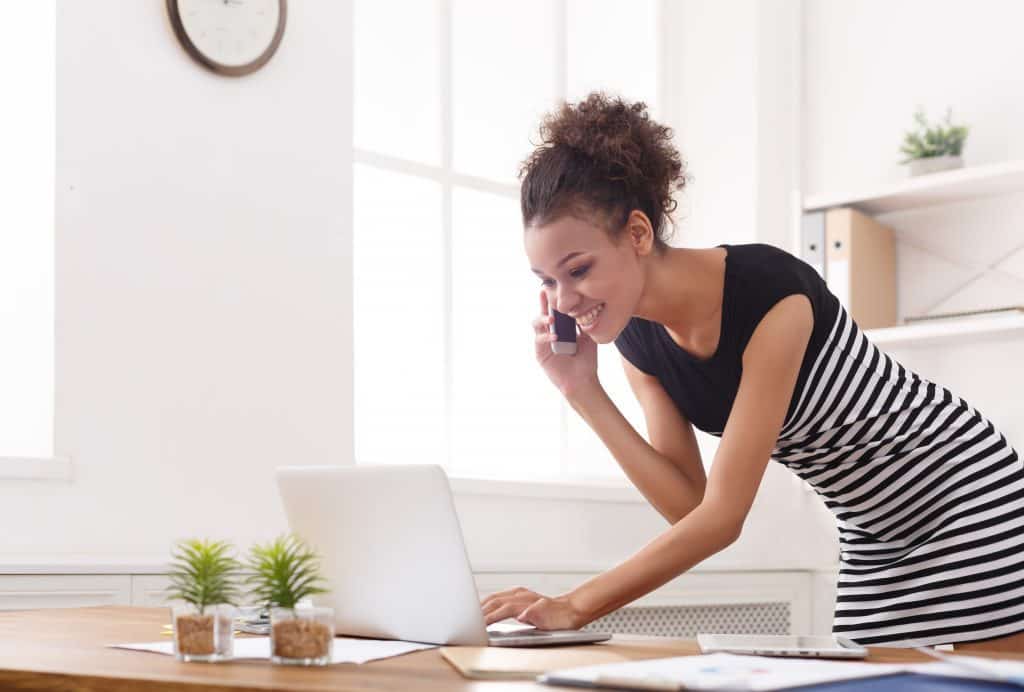 How to Hire a Personal Assistant
As a LA resident looking to hire a personal assistant, you should know what your preferences and needs are and find someone who suits them.
Hiring a high-profile domestic staffing agency will save you time and ensure you get the right fit. At Heartland, we have been serving homes and estates across the country since 1984. We pride ourselves on nearly forty years of happy clients!
Why Hire a Personal Assistant?
A personal assistant will save you time, money, and stress. One person can only handle a limited number of tasks. With an assistant, that number grows exponentially.
Where Can I Hire a Personal Assistant?
Heartland Estate Staffing is a household staffing agency that understands your need for help.
We have the experience necessary to connect you with high-quality staff.
How to Be a Personal Assistant
For someone wanting to be a personal assistant, it is imperative that they be great at following directions, managing events and people, staying organized, and using technology. These are some of the qualities that make a great personal assistant.
Working as a Personal Assistant
A personal assistant's skills list will differ depending on the specific employer and job, but there are some commonalities. One must be dependable, prompt, hard-working, and efficient.
Types of Personal Assistants
Depending on the job, a personal assistant might be managing an office space or a household.
As a personal assistant for a private household, one's duties would be domestic in nature. This type of in-home personal assistant might organize a family's calendar, make sure appointments are being scheduled and met, and oversee the household staff.
A personal assistant in a business environment would be different. They will most likely be working in an office. Tasks you may be asked to perform include such things as managing phone calls, overseeing staff, and scheduling meetings.
Heartland Estate Staffing
At Heartland Estate Staffing, we will find a personal assistant who is the perfect fit for you. We also offer an array of other services!
Services We Offer
We will connect you with staff for all of your household needs:
Locations We Serve
We serve locations all over the nation.
Las Vegas, Nevada
Wyoming
Idaho
Montana
Employment requirements
Our hand-picked staff goes through a rigorous vetting process before we send them your way. We will make sure they are safe, professional, dependable, and skilled. We take the guesswork out of hiring! Are you ready to hire a personal assistant in Los Angeles?